In response to COVID-19 Federal, State and Local guidance we have postponed this event that was scheduled March 27th and will reschedule the opening and show in the near future. "Echo of the Unconscious in Painting" A Book Signing and Artists Talk with Artist and Dr. Susanne Schuenke and Dr. Naum G. Itkin and an […]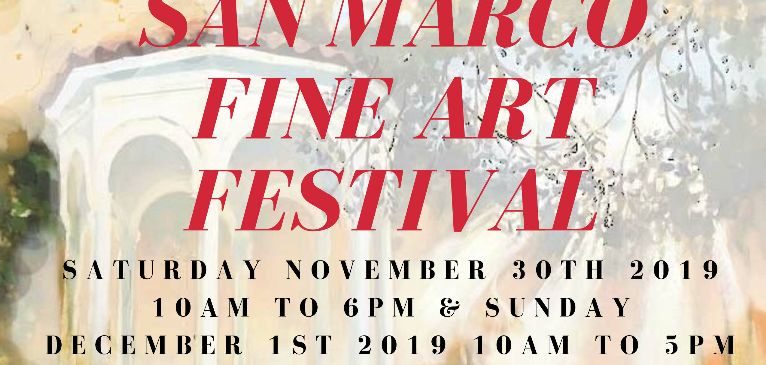 Get ready, it's coming!
The 2019 San Marco Fine Art Festival is a weekend long extravaganza bringing established and emerging artists to The Square in San Marco to exhibit their best work! As a creative hub of fabulous restaurants, shops and entertainment, the San Marco area is our ideal location for this fabulous event, you won't want to miss it!
Artist Registration is OPEN, and spots are going fast, so call, drop in or email us to save yours today!
The Vault is pleased to host members of the Jacksonville Artists Guild (The JAG) for "The Naughty Show – A Look at Art on the Wild Side" from Friday May 17th through Sunday May 19th. Show opening is 5:30 pm – 8:00 PM on Friday May 17th. The show continues Saturday from 10am – 5pm […]