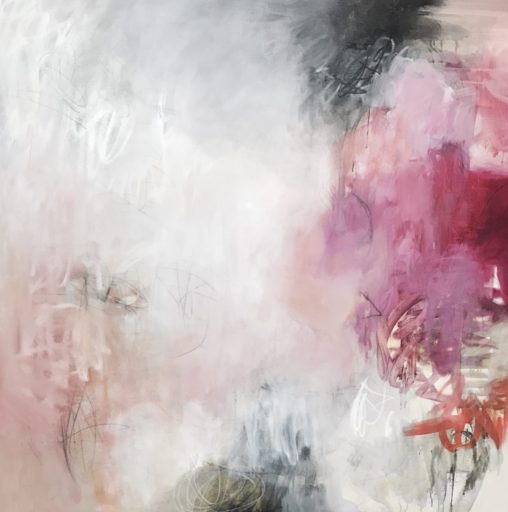 ABOUT VICKIE MARSANGO
Vickie Marsango is a contemporary abstract expressive artist and instructor at the Vero Beach Museum of Art, Florida and many locations throughout the United States. She offers Abstract Expressionism, Creative Painting, Encaustics, and Mixed Media courses and workshops.
Vickie has studied at colleges and universities in Illinois and California, along with extensive courses, workshops, retreats, & residencies with master artists
such as Steven Aimone, Krista Harris, Nancy Hillis, Audrey Phillips, Patricia Baldwin Seggebruch, Ellen Koment, and Stewart Cubley.
Creating paintings that establish harmonious arrangements of mark-making, tonal values, colors, and shapes, with an emphasis on theories of visual weight, define her well balanced compositions. She enthusiastically employs proportional relationships, informed decision making, and spontaneity in her painting practices.
Marsango is intrigued by interior design, seascapes, landscapes, nature, poetry, and music. Due to the intentional breakdown of shapes and forms, by the use of expressive drawing, the lines and colors observed in everyday life transpose into abstraction.
As an instructor, she is acclaimed for her unique perspective on self-expression and the creative process. Her creative energy is enhanced by building her own unique lesson plans and painting exercises for students as she instructs them. She introduces her students to works by contemporary abstract artists, many of those she has painted and studied with, and abstract expressionist artists such as Joan Mitchell for added observation and inspiration. Vickie's teaching style encourages students to find a balance between knowledge of compositional elements and the intuitive process of painting.
Working with oil, acrylic, encaustic beeswax, pigments, mixed media, collage, and assemblage, she has incorporated many techniques. Applications include mark-making, loose brush strokes, drip paint methods, and impasto. Colors range from bold and bright to muted or monochromatic. The substrates can be a variety of canvas, wood panel, or archival paper. Surfaces can be characterized by textured, smooth, thick, layers, opaque, luminous, or a combination of all. The developed use of glazes and final finishes strengthen the quality.
Marsango's work is currently represented by The Vault at 1930 art gallery in the historic San Marco area of Jacksonville, Florida and Sandra Morgan Interiors of Greenwich, Connecticut and Village Shops in Vero Beach. In addition, a few of Vickie's paintings are currently on view at the newly opened Oodles design shop in Vero Beach.
Workshops in 2020 where she will be teaching are:
Vero Beach Museum of Art
Vero Beach, FL
Rowayton Arts Center
Rowayton, CT
Avondale Arts
Westerly, RI
Ah Haa School for the Arts
Telluride, CO
Pacific Northwest Art School
Whidbey Island, WA