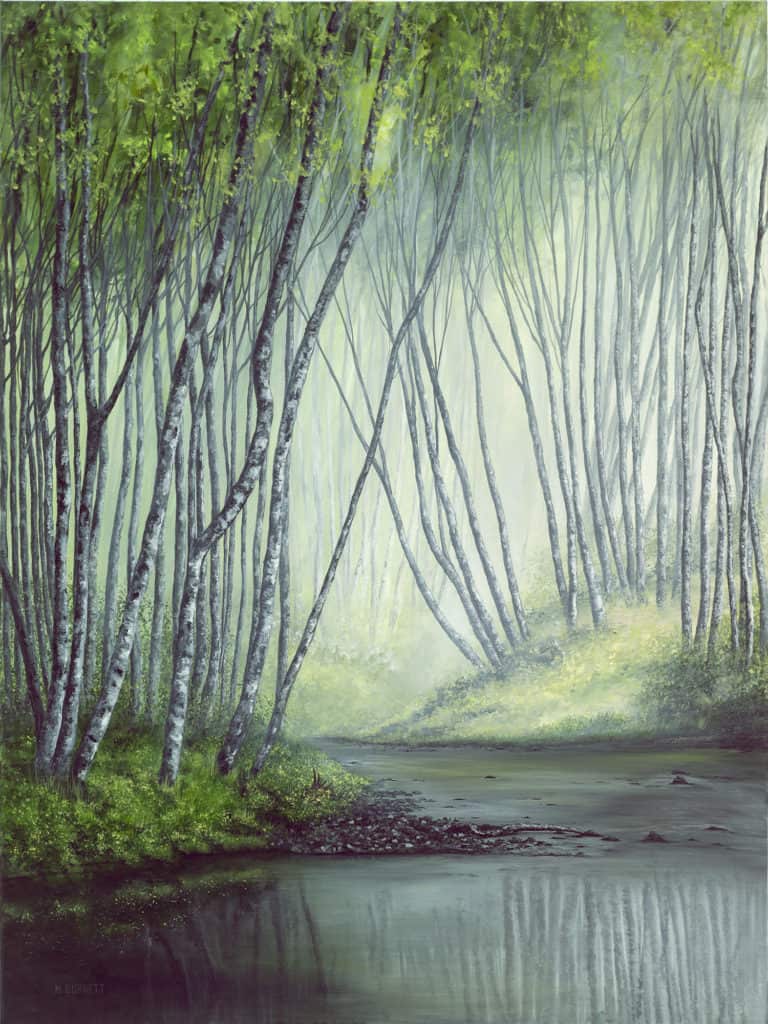 ABOUT MARGENA BURNETT
Margena Burnett's childhood years spent in rural Virginia and Kentucky instilled in her a deep appreciation of the scenic outdoors. A resident of Ponte Vedra Beach for the past 25 years, Ms. Burnett finds the same thrilling beauty and splendor in her North Florida surroundings. Her love for nature and Southern landscapes, in particular are evident in her richly detailed and expressive paintings.
"My paintings reflect a simpler time when natural beauty was still the
focus of our lives. I hope my paintings can take people back to that place in time, allowing them to make a connection with my art that is uniquely their own."
Ms. Burnett's works are represented in public and private collections throughout the United States.
Artist Statement on "Frost at Sunrise" and "Last Tree Standing"
"Frost at Sunrise" and "Last Tree Standing" are two of my personal favorites.  I had picked out a spot for the sunrise I wanted the day before.  I left my hotel with lots of time to spare and then ended up in a horrible traffic jam.  I still hoped to make it there. As I am sitting in traffic watching the first light appearing, I look to my left and there it was.  I pulled off the road, climbed over the fence, walking to the waters edge in the heavy frost.  It was really cold! Every time I look at it I can still feel the crisp frosty air and how serene it was even with all those cars watching me.
"Last Tree Standing" is near where I grew up.  That entire area used to be covered with trees.  This tree made such a statement in the middle of that vast soybean field.  I felt an intense urge to chronicle it's stand, when the forest it was a part of was gone.  Something or someone saved that majestic tree.  By painting it, I paid tribute to it.  This is what makes them personal favorites to me.