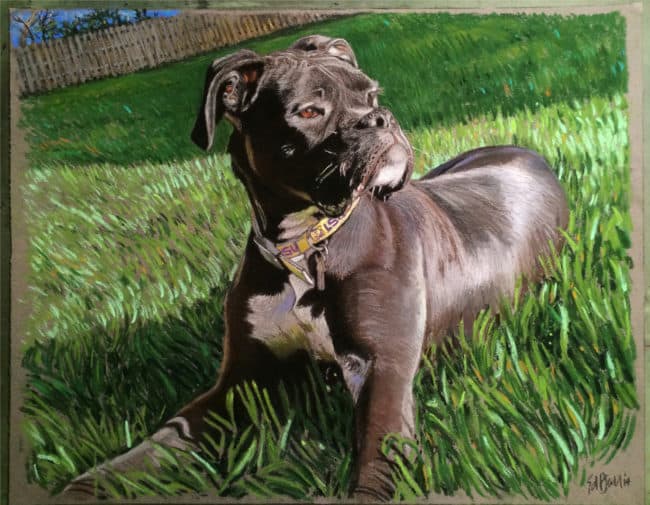 ABOUT ED HALL
Born in Jacksonville, Florida, Ed Hall received his B.D. in Graphic Design, and his M.F.A. in Painting from the University of Florida.  While in college he did political cartoons and illustrations for The Florida Independent Alligator, UF's school newspaper.  After college, Hall worked for several weekly publications in and around Jacksonville, and finally settled at The Baker County Press in Macclenny (just outside of Jacksonville) where he continues to work as the weekly cartoonist. Over the last 12 years, Hall has won 10 Florida Press Awards, 3 Newsmaker Awards, and numerous fine art awards in national and international competitions. In 2003, Ed was presented the 53rd Annual Green Eyeshade Award for weekly cartoons by The Society of Professional Journalists.  He has also won the Florida Press Club Award four times (2003 & 2006, 2008 and 2012).
Ed is the owner of Design Alternatives, a home-based residential design service. He has also been an adjunct professor of drawing at Flagler College in St. Augustine and The University of North Florida, Jacksonville.
Ed's cartoons and political illustrations have been featured in USA Today, The Washington Post, The Los Angeles Times, The Tallahassee Democrat, The New York Times and CNN Headline News. His work is also widely distributed overseas.  In 2003 he was asked to join Artizans, a Canadian based syndicate.  Through Artizans, Ed's cartoons appear weekly in newspapers across North America.
Hall's art work has been displayed both regionally and nationally; most recently at the American University Museum in Washington DC, the Warhol Museum in Pittsburgh Pennsylvania, the Fowler Gallery in Provincetown Massachusetts, and the Laredo Center for the Arts in Laredo Texas.  He was also awarded a one-person show at the Reddi-arts Gallery in Jacksonville Florida.  Other recent awards include best of show in Behind the Mask, Inside the Head a Jacksonville Coalition for the Visual Arts exhibition in 1997, and best of show for Figures of the Millennium, a St. Augustine Art Association show held in 1999.
Hall is represented in Jacksonville by The Vault at 1930.  His work is also held in the permanent collection of the St. Augustine Art Association.
Ed resides in Jacksonville with his wife Emmy.