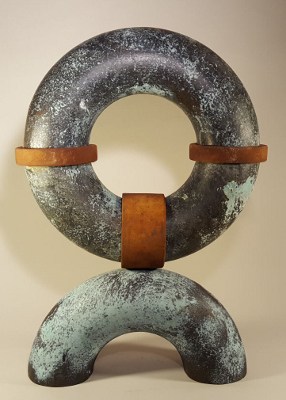 ABOUT ED MALESKY
I've always been interested in woodworking and started by creating furniture and projects for the home. Eight years ago I made a shift from "flatwork" to working with a lathe and loved it. Initially working on a 1930's vintage lathe, then working through a mini-lathe, to my current full sized lathe I've focused on developing my skills and focused on woodturning as art.
I use native Florida woods to create my work. This is not a problem however, since Florida has some of the best woods in the US for turning.
Creating my art always starts with a beautiful form. Turning wood into these forms is a truly tactile and very enjoyable experience, complicated by the fact that wood is an organic material that moves and distorts as it dries. Sometimes I can use this feature and sometimes I need to plan ahead and continue to work through the drying process to get the form I want.
A beautiful form can be enough, especially when I have used a spectacular piece of wood. However, my real goal is to draw an emotional response from the viewer, so often this initial form is just the canvas for my work. I love adding color and texture to my pieces using dyes, paints, pyrography and other processes to allow the viewer to see something beyond just a piece of wood.