David Engdahl Art Exhibition November 10th-30th (Exhibition Opening Reception Friday November 10th 5:30-7:30pm)
November 10, 2017 @ 5:30 pm

-

November 30, 2017 @ 3:00 pm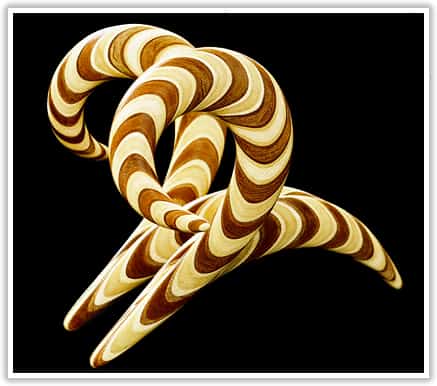 The art of David Engdahl will be on display at The Vault at 1930 Art Gallery from November 10th – 30th. The gallery will host a cocktail reception from 5:30pm to 7.30pm on Friday November 10th to launch the show.  Kindly request the courtesy of a RSVP for those wishing to attend the show opening reception via email to info@thevaultat1930.com. Art will be available to purchase through November 30th.
ABOUT DAVID ENGDAHL 
An architect by education and vocation, I have been working with laminated wood sculpture since 1971, and have exhibited my works throughout the U.S. including over twenty states. My work is included in numerous corporate collections as well as permanent collections of the Orlando Museum of Art (FL), the Huntsville Museum of Art (AL) and Wiregrass Museum of Art (Dothan, AL). I received an Individual Artist Fellowship from the National Endowment for the Arts through the Fine Arts Council of Florida in 1978. From 1994 to 1997, two of my works were displayed in the U.S. Embassy in Bahrain through the U.S. State Department, and one each have been in U.S. embassies in Latvia, Angola, and Zimbabwe.
APPROACH 
Consisting of a natural material altered through a technological process (plywood), my work explores the relationship between organic form and technology. My forms are inspired by nature. I attempt to create integrity of material/method/form as a language of expression.
TECHNIQUE 
Starting from sketches, I produce full-scale contour drawings outlining each shaped piece needed to build the form. These are traced onto plywood, cut out and laminated to produce the rough sculpture using white wood glue. The surface is then carefully ground, sanded smooth and given a satin polyurethane finish.