Collect for a Cause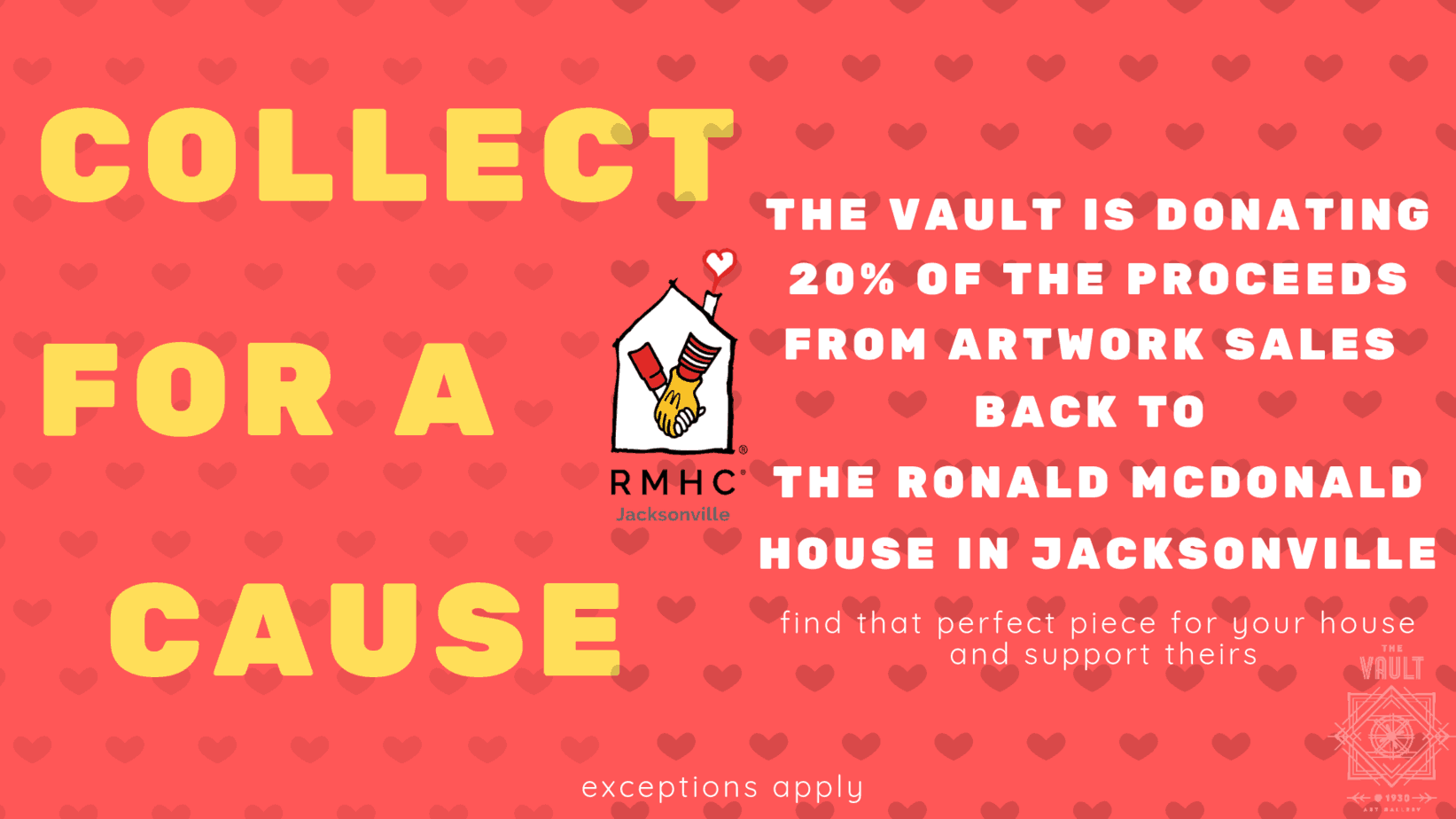 The Ronald McDonald House is a "home-away-from-home", serving and supporting families of children being treated at local hospitals, as well as community programs that serve the needs of children and enhance their lives. To support the families and the admirable efforts made by The Ronald McDonald House, Jacksonville, The Vault will donate %20 of select pieces sold, back to the House.
This is an ongoing event, stay tuned for any updates.
For more information or details about which pieces are included in this, come by The Vault, call or email!