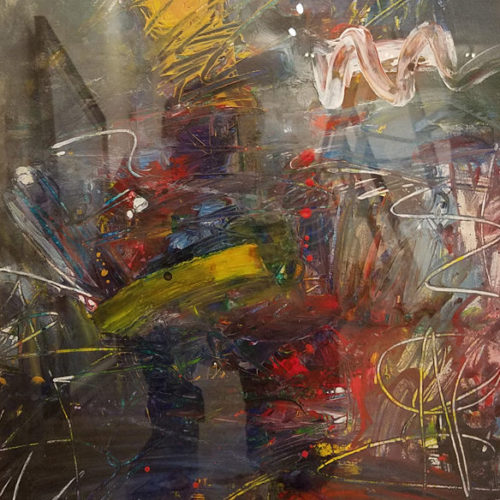 ABOUT PRINCESS RASHID
Princess Simpson Rashid is an American abstract painter and printmaker.
Her current body of work explores the relationship between color, perception and symbolism. She is a breast cancer survivor and feels her more recent work has been matured and tempered by that experience.
Rashid has exhibited in solo and group exhibitions in museums, art centers, galleries and alternative art spaces across the United States including the Pacific Grove Art Center in Pacific Grove, CA, Felix Kulpa Gallery in Santa Cruz, CA, Tempus Projects in Tampa, FL and the Cork Art District in Jacksonville, FL.
In addition, her paintings and prints are in museum and private collections in the United States, the United Kingdom, and Portugal. Rashid's museum collections include, The Museum of Science and History (MOSH) in Jacksonville, FL, The Spencer Museum of Art in Lawrence, KS, and The Lake Eustis Museum of Art in Eustis, FL.
Princess Simpson Rashid was born in Atlanta, GA in 1972. She studied printmaking and painting at Escuela de Artes in San Juan, Puerto Rico. She earned her B.S in Physics from Georgia State University in Atlanta, GA.
[product_category per_page="20″ columns="5″ orderby="" order="" category="princess-rashid"]