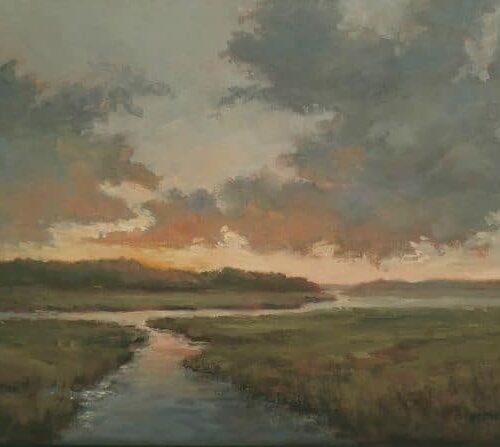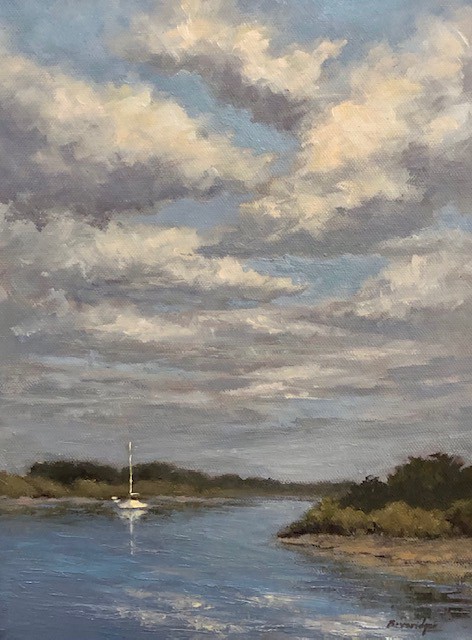 ABOUT GAIL BEVERIDGE
Gail was fortunate to grow up in a time and place that allowed her great freedom to explore the world around her.  As a teenager living near Philadelphia, she and her best friend would often venture into the city to spend the entire day at the Philadelphia Museum of Art, marveling at the all the great works of art within its cavernous galleries.  Her art appreciation was further piqued be being exposed to a variety of art media throughout her school years.  Art is Gail's outlet for expression and has guided her through life, first with a career in interior design and subsequently as a sculptor and now a painter.
"I've always been a visual person and being able to express my vision of the world through painting is a joyful experience.  Finding the right words sometimes eludes me, but if my paintings evoke a special feeling or memory for the viewer, then I have succeeded in communicating on a very personal level with that person and that is important to me. "
Gail earned a Bachelor of Design degree with honors from the University of Florida and built a successful thirty-year career in interior design, twenty of those as founder and owner of PeopleSpace, Inc.  a commercial design firm with many signature projects for local and national clients.  After merging her company into a regional architectural firm in1997 and establishing its commercial design department, she left in 1999 to pursue her life-long interest in fine art.  During the next decade, she worked as a sculptor, creating 3-D mixed media works anchored by the gourd.  Her award-winning gourd works were featured in many juried exhibits, shows and galleries.  She has since transitioned to painting in oil and her works have been exhibited in numerous juried exhibitions, The Cummer Museum of Art & Gardens , Jacksonville International Airport and many private collections.
Gail lives and works in St. Augustine, Florida.  She is an Associate Member of Oil Painters of America and a member of First Coast Plein Air Painters.